Providing children with the best possible start in life. 
Our class teacher is Miss Webster. 
Our teaching assistant is Mrs Balshaw.
We hope that this page gives you all of the information about Nursery that you need, but of course if you require any further information please do not hesitate to contact one of our nursery members of staff.
We currently run morning nursery sessions Monday to Friday 8:45 am-11.45 am.
Litherland Moss Nursery is a warm and welcoming place where children are happy to play and learn. The children join us at 3 years of age and quickly settle into their new surroundings. We plan enriching learning experiences which aim to inspire the child inside and outside of the classroom.
In nursery we closely follow the EYFS framework. Our main focus when children start at 3 years of age is on the three prime areas of learning, including communication and language, personal, social and emotional development and physical development. These areas support learning in the four specific areas of development, including literacy, mathematics, expressive arts and design and understanding the world. These four areas provide essential skills and knowledge for children to participate successfully in society.
We use a highly effective key-person system to ensure that children are able to develop strong relationships with staff. This has an extremely positive impact on their sense of self-esteem and feelings of emotional security. The key-person will observe the children as they act and interact in their play based learning and during focused adult-led activities.
Staff provide children with clear and consistent boundaries to promote positive behaviour. We teach children to listen, be kind, to be gentle and to play safely.
If you require any further information, please do not hesitate to contact by phone or email. We look forward to meeting you!
Reminders:
Please ensure that your child has a spare change of clothes in their bag everyday.
Please ensure all clothing items are clearly labelled with your child's name, including shoes.
Reading books are changed every Friday. Please try to read frequently with your child during the week and bring their book back to be changed by the following Thursday.
Autumn 2 – Let's Celebrate! 
Welcome back! We hope you had a restful half-term break.
We will continue to focus on the season of autumn this term. We will participate in many autumnal activities and we will share some wonderful stories focusing on the main events and characters. One of our focused texts will be 'The Little Red Hen.' We will talk all about life on a farm and the crops that grow at this time of year. In Maths we will be measuring ingredients and making our own delicious bread. This term we also have some wonderful celebrations to learn and explore! We will be learning about Diwali, Bonfire Night, Hannukah and Christmas. We will have plenty of opportunities to express our creativity this term. We will be moulding and making Diva clay lamps for Diwali. We will have lots of fun engaging in musical activities for Bonfire Night and we will be engaging in lots of Christmas crafts and festivities. In Maths we will explore using language related to size as we wrap presents at our Elf Station!
Spring 1 – Winter
We will begin this term by exploring and learning all about the cold and frosty season of winter. We will engage in lots of 'Talk Time' sharing our thoughts and discussing the changes that winter brings to our environment. How can we stay warm and safe? We will create our own 'Winter Wonderland' in our nursery setting by building our own igloo! Here we will let our imaginations take us to different cold and Arctic destinations. What will we see on our adventures? We will talk about animals that live in cold environments and how they adapt to keep themselves warm. We will help our class bear Buttons to prepare for his holiday aboard to Iceland. What items will he need to take with him and include on his shopping list? In Maths, we will be developing our understanding of more than/less than. We will also continue to develop our abilities to recite and recognise numerals. The children will also have many opportunities to engage in winter crafts; making lollipop snowflakes, winter collages and penguin 2D shapes. We will also begin practising writing some letters from our names, both in 'snowy' flour and making snowman names.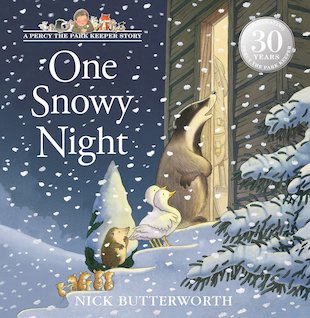 Spring 2 – People Who Help Us 
This term we will begin to talk about the people who live within our community and how they help to keep us safe. We will talk about our own aspirations and what we would like to be when we grow up. Two of our main texts will be 'When I Grow Up' by Melanie Joyce and 'You Choose' by Nick Sharratt. As we explore different occupations, we will discover what different job roles involve and how people help us in different ways. We will be expressing our creativity through constructing junk model fire engines and police vehicles, exploring instrumental sounds to mimic emergency sirens and dressing up and creating role play scenarios in our very own 'Doctor's Surgery.' As detectives will we be able to find and rescue the missing toys? As firefighters can we work as a team to put out our chalked and painted flames using water spray bottles? In maths, we will continue to develop our abilities to recite, recognise and name numerals to 10. We will also be exploring 2D shapes and measure. We will be developing our measuring skills and language. Can we spot the hose pipe that is the longest?
Towards the end of the term, we will talk about the changing of seasons and we will begin to recognise signs of spring. We will focus on the children's understanding of growth and new life.
Summer 1 – Where does my food come from? 
After enjoying all of the seasonal treats over the Easter break, this term we will begin exploring and learning about how we can stay healthy and adopt healthy lifestyles. We will talk about the different ways in which we can stay healthy and we will focus on our own health and self-care. We will talk about the importance of diet and exercise, and we will also focus on the children continuing to develop their independence. We will explore our own likes and dislikes through food tasting sessions and we will be engaging in lots of fun exercises through our PE gymnastics sessions with Beth Tweddle Gymnastics. Following this, we will begin to learn about different foods from around the world. Our key texts this term will be 'Oliver's Vegetables' by Vivian French and Handa's Surprise by Eileen Browne.
In Maths, we will begin focusing on our 'Number of the Week.' We will learn about numbers 1-5 in more depth and how we can recognise and represent these numbers in different ways. We will also continue to build our knowledge of different simple shapes, measuring and size.
How you can support at home:
All of the fun activities that you do with your child at home are very important in supporting your child's early learning and development.
Look at and read stories regularly with your child. Engage with your child and involve lots of questioning and discussion.
Sing number rhymes, such as Ten Green Bottles, Five Little Ducks, Five Currant Buns etc.
Allowing them to help with measuring out ingredients when baking.
Collecting natural objects to make pictures and collages e.g. nature collages, leaf printing etc.
Looking at print in the environment e.g. road signs, labels, numbers on houses.
Engaging in water play at bath time – filling and emptying containers and talking about capacity.
Allowing them to help with shopping.
Solving problems e.g. how many scoops of sand will fill the bucket?
If you need any further help on how to extend your child's learning at home, please pop in, we are always here for any advice you may need!
What to expect when?
This document outlines all of your child's areas of learning.  You can use this as a guide to see what the next steps are for your child:
http://www.foundationyears.org.uk/files/2015/03/4Children_ParentsGuide_2015_WEB.pdf
Drop by and view our Nursery Twitter page to see all of our wonderful learning and creations this term https://twitter.com/LmpNursery
Follow Nursery on Twitter